Can I Do My Own Architect Drawings
Posted by:
Admin
Tags:
Architect Drawings, Building Work, Planning Permission
Posted date:
17-08-2022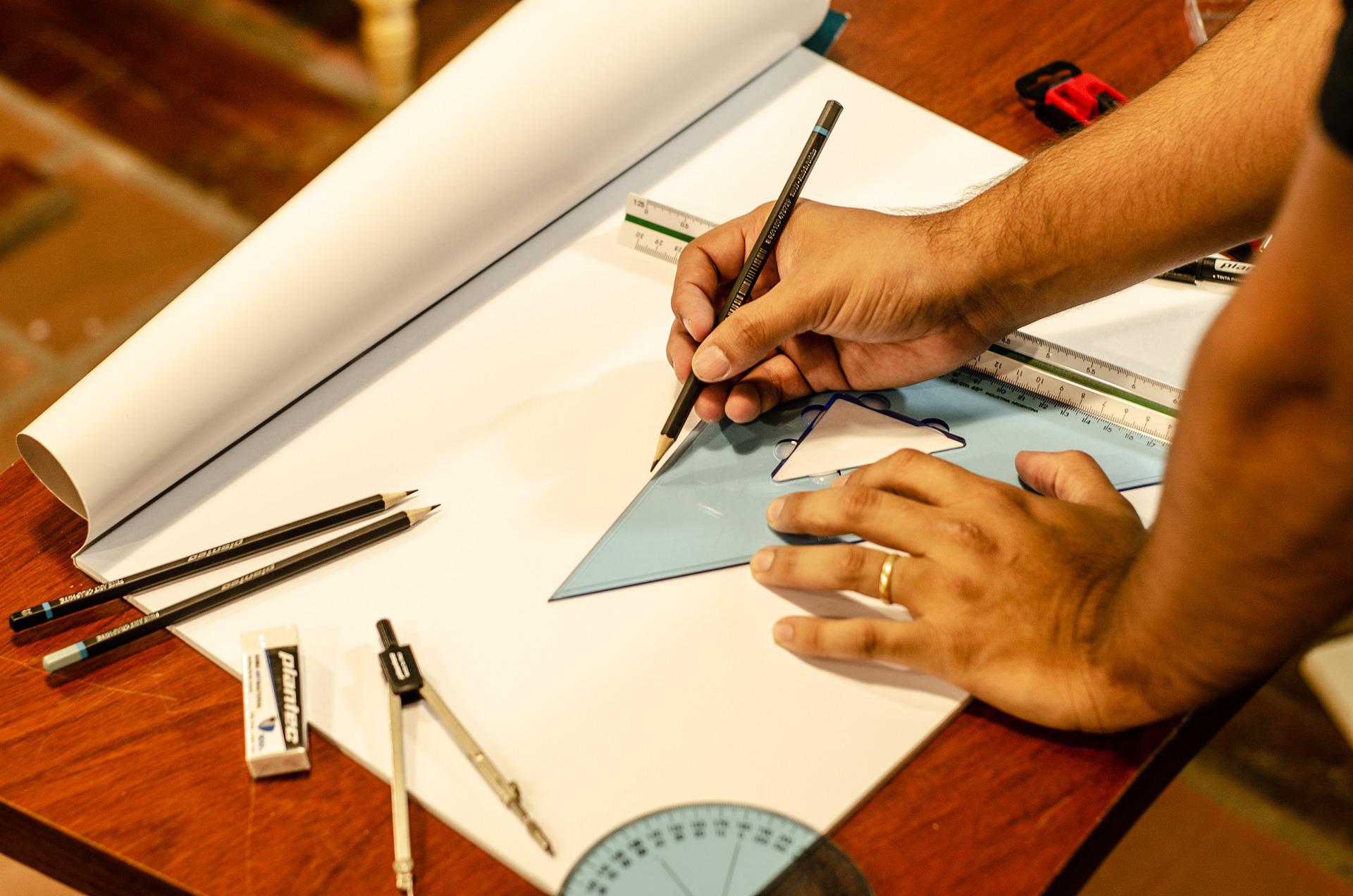 Can I do my own architect drawings? Find out more about how to draw my own building plans with 3d software and find out if you should hire a professional architect.
Architect drawings are a necessity for building work, but will your local planning authority accept your own plans if you're not a licenced designer? Keep reading this article to find out if you can receive planning permission from your drawings without an architect.
Can I Draw Plans For Planning Permission?
A rising trend among homeowners to save money has been drawing their own floor plans and detailed drawings for new spaces and home extensions. Previously, such drawings required structural calculations and exact measurements taken by architects, but people familiar with CAD software and the planning process are cutting down on time by doing this DIY.
If you are adding a home extension, building a structure from the ground or converting a property from commercial to residential (or vice-versa), you can submit your own drawings to the local planning department and receive planning permission.
How to Draw Your Own Building Plans with 3D Software
If you don't want to spend the money on a professional designer or architect, there are many other ways to create your own drawings for home improvement projects. If you have access to the internet, there are many free programs you can download to create a virtual layout and space of the proposed building work.
3D Architect Design Software
Architects use online software to create their drawings, many of which the public can also gain access to. You can download countless free applications, allowing you to design, equip and decorate your house and garden.
Once you've measured your existing dwelling, you can input those measurements and work with the model in real-time in three dimensions.
With furniture assets ready to be loaded into such software, homeowners start planning the interior layout of the space, helping you understand the elevation and location of fixtures etc.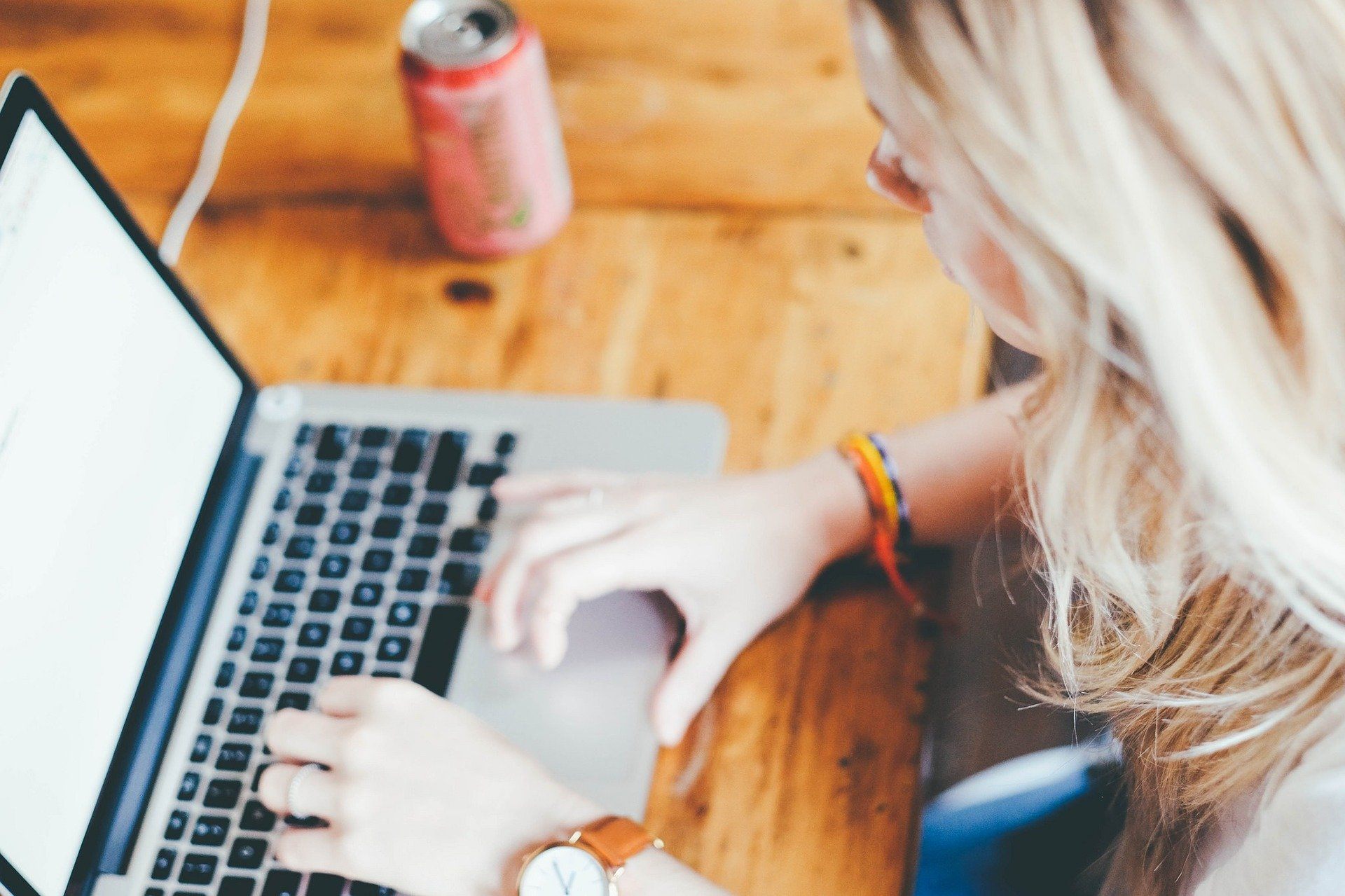 Create the exterior walls
One of the many perks of using online software yourself is creating the exterior walls and using refined measurements to finalise the property's surroundings. Drawing out the walls of your property as you'd see them in reality, with the measurements being shown on the screen as you move them.
This can help you create plans that will get approved by your local council. Building regulations approval only happens when you show you have thought about how the exterior walls look and intrude on existing space.
Create the interior walls
The programs on your computer can also help create the house's interior walls and different rooms. You can design minor details from windows, walls, doors and furniture and explore different materials for the property, allowing you to explore the room size before arriving on-site. Adding features and utilities is easier than ever before with software like this, all available via a search screen.
Create a roof for your house
One of the more expensive costs of the project is your roof, which previously wasn't a feature you could customise at scale until it was laid in person. Thankfully, once you've imported the measurements of your original dwelling into the software, you can save yourself a job and experiment with differing roof types.
What Plans Require Drawings For Planning Permission?
For you to achieve planning permission, there are three main examples of plans where you must submit drawings.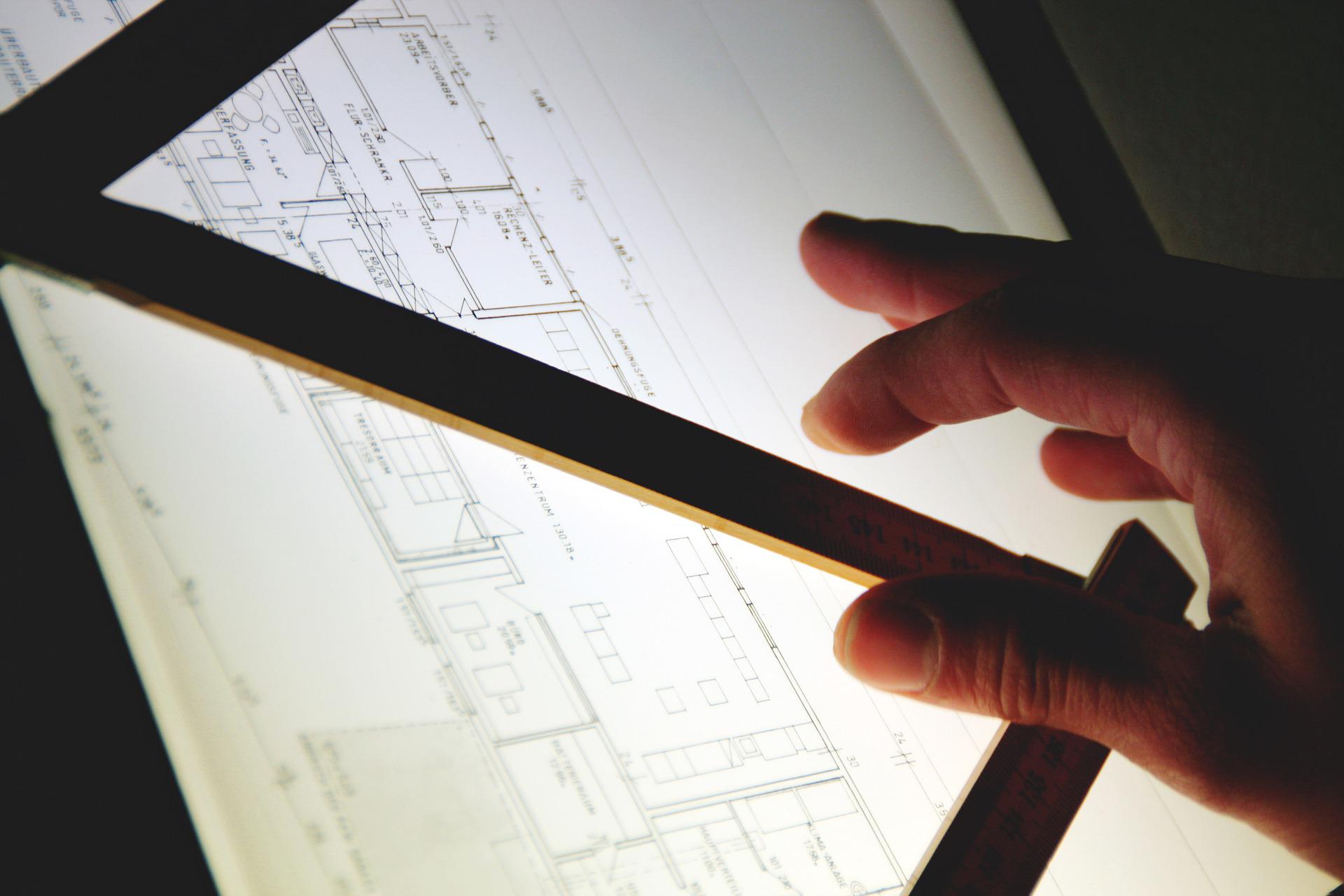 Location plan
This is one of the more important plan types, showing a specific location of your property with adjacent buildings updated on the map to ensure the relevant area is shown.
Similar to an ordinance survey, this is used to update any surveyors and the building department on the nature of the surrounding area. For example, any conservation areas must be noted on this plan.
Block plan / Site plan
Similar to a location plan, a block or site plan shows the surrounding area in more detail. Clients will provide this to their local authority to show all roads and buildings adjoining the proposed site, typically at a larger scale than a location plan.
Floor plans and elevation
The floor plan is crucial to submitting and being approved, showing the relevant developed site in regards to the original building. This is also your chance to show the design plans, materials to be used and colours in the build. It's advised to use the same materials or similar to the original building, as you are more likely to achieve good results and be approved by building regulations.
What Building Regulations Do I Need To Comply With?
When building your new home or extension, you have to adhere to several rules and regulations. Hiring an architect can ensure all drawings submitted are in line with those regulations, but if you choose to do this without one, you can familiarise yourself with them now.
If you are replacing windows or installing new electrical, plumbing or gas systems, you require a building regulations compliance certificate. Working with builders and tradespeople who are part of a competence person scheme can self-certify in many cases, negating the need for you to receive this certificate.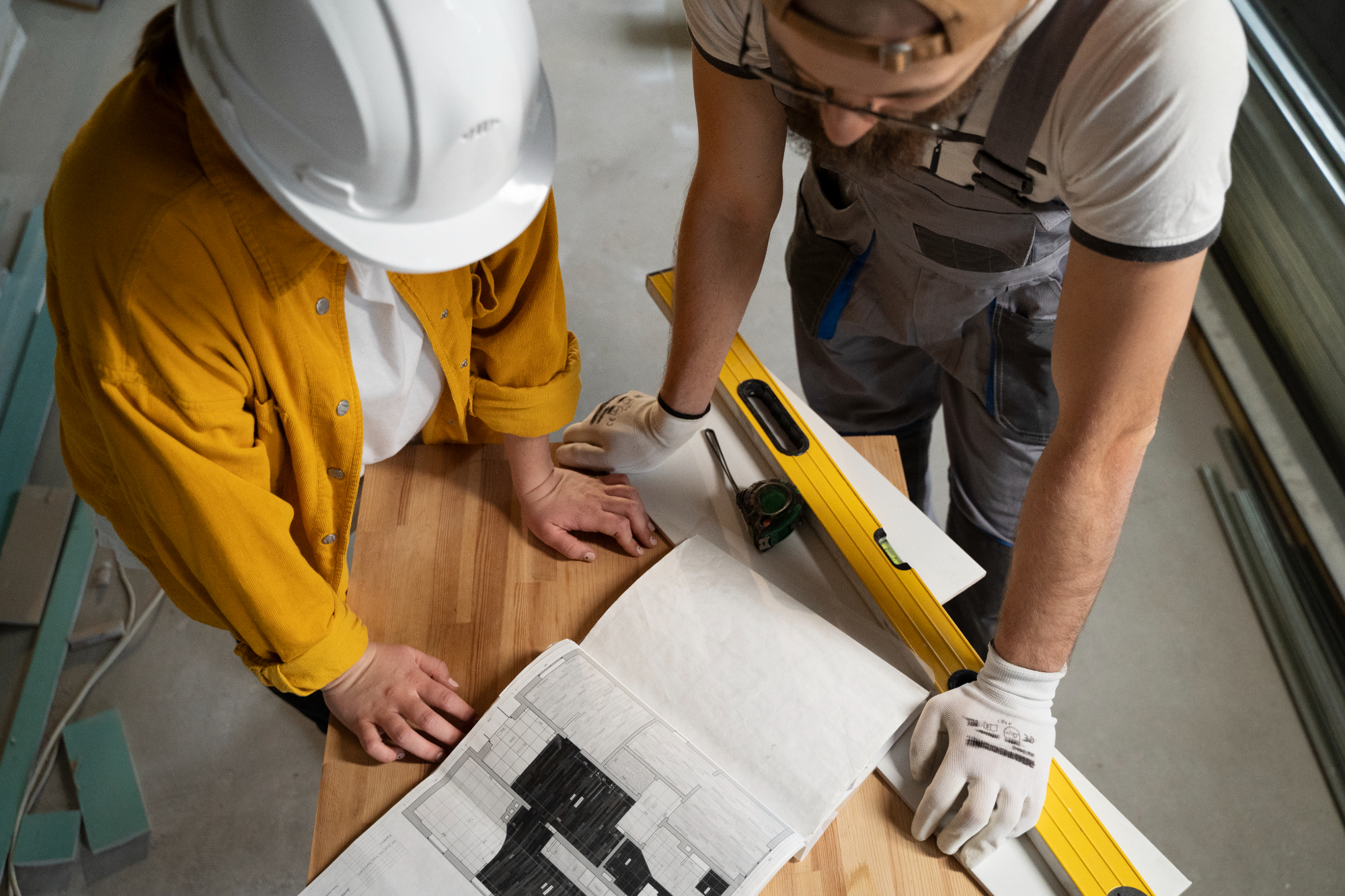 Not all workers can self-certify; only those part of Gas Safe, NICEIC, APHC, CERTASS and FENSA (and other leading schemes) can provide proper protection. Always ask if they can provide these before you sign them on, as you will need those certificates if you plan to sell your home.
Talking to a local building control officer can also help you achieve the relevant certificates and approval, although you can expect to pay up to £500 in some cases. The price varies depending on the type of work and the scale, as some services are more expensive to approve than others.
Party Wall Agreement
The Party Wall Act 1996 protected neighbours when their next-door neighbour planned work involving the shared wall between their properties. A party wall refers to the shared wall between a terraced or semi-detached house, and a party wall agreement will be required between both houses when a proposal is made for loft conversions and extensions.
This wall can also extend to garden walls built over the boundary and excavations within three to six metres of a neighbour's property. If you are inserting damp proof courses or digging new foundations, this agreement may also need to be agreed to by your neighbour in advance of any construction work.
Should I Hire An Architect As A Planning Consultant?
Hiring an architect as a planning consultant is a good idea when you require guidance and advice throughout the planning, design and construction process. Having them on board to bounce ideas around and understand the building codes you must adhere to is fantastic. Of course, this isn't a requirement, and you can do it yourself, but read the following questions before making your final decision.
How much does a planning consultant cost?
There's no one fixed fee for planning consultants, with many working on an hourly basis and others offering a fixed price. Depending on your location in the UK, their rates can change further, including the size of the project and the type of work.
All in all, you can expect to pay anywhere from £75 an hour to fixed fees of several hundred. If you are relying on them for just consultation, this could be a lot lower.
Are planning consultants worth it?
Regardless of their price, hiring planning consultants can make the planning process much more straightforward. Avoiding legal issues and planning complications as you progress will save you time and money in the long run.
Without proper planning, your entire construction project could be pushed back for years.
What is the role of a planning consultant?
Liaising with your local council and understanding the Planning Policy and Local Development Plans put before you is complicated, which is precisely what a planning consultant does. Their experience and knowledge can help steadily move the construction along.
How do I choose a planning consultant?
Choosing a planning consultant is the same as choosing an architect; you should find someone who has experience in your type of build. During your initial meeting with them, find out what they've worked on and if they can help you with your extension project and lifestyle.
For more information on buildings that require planning permission and how to navigate your local planning authority, please contact us.
---
Are you looking for residential architects in Sussex, Kent, Surrey and London? For architect services in West Sussex and the surrounding areas, follow the links below.