Commercial Architect Services

Sussex, Kent, Surrey and London
Designing commercial buildings require a different set of skills and experience.
Because these buildings accommodate a lot of people at one time, there are additional considerations such as the Building Regulations and any health and safety elements.
For the past 33 years, we have completed commercial projects throughout the South of England, including new developments and commercial conversions.
As a leading firm that offers quality architectural services, we believe in collaboration and communication to develop a great design.
We consider your requirements for the commercial project and work with you to deliver an exceptional design.
Design Approach
Our commercial design process involves working with all parties in the commercial project. That includes other architects, surveyors as well as property owners or developers.
We will work closely with you throughout the design process to ensure the design adheres to the brief and exceeds any expectations and requirements. Our design approach is sympathetic to the building's surroundings and the latest developments in technology and materials in the industry.
Our Services Include:
Office renovations

Building Conservation

Design coordination

Conversions and designing new buildings for different sectors

Site selection/planning

Project Management


Heritage Buildings
Listed buildings and structures come with their unique set of challenges- strict planning guidelines dictate what can be altered, but it's not impossible to make it your dream home.

Commercial Developments
Commercial, retail or mixed developments can contribute greatly to a community by introducing housing and employment oppourtunities.
What Does Commercial Architecture Involve?
Site Assessments
Before any project begins, chartered architects such as ourselves can be called on by clients to make a site assessment.
This is a crucial step, and it will allow the architect to properly plan the property so that it is built safely and appropriately, given the surrounding environment.
Since commercial properties need to be viable as retail properties, these initial assessments will also consider this.
Consultations
Ultimately, architects are there to bring their client's vision to life regarding their property.
This vision is realised first through design and technical drawing, but before that, all architects, designers, and the client must discuss what needs to be done.
Consultations are the first step in any construction project.
Plans for Retail Stores
As you can imagine, the plans required to create a successful commercial property are many a varied. Visibility, customer access, and logistical details must be worked out in advance while the property is in the design phase. Aside from practical exterior considerations, architects must also focus on the interior and how the customers will move through the property.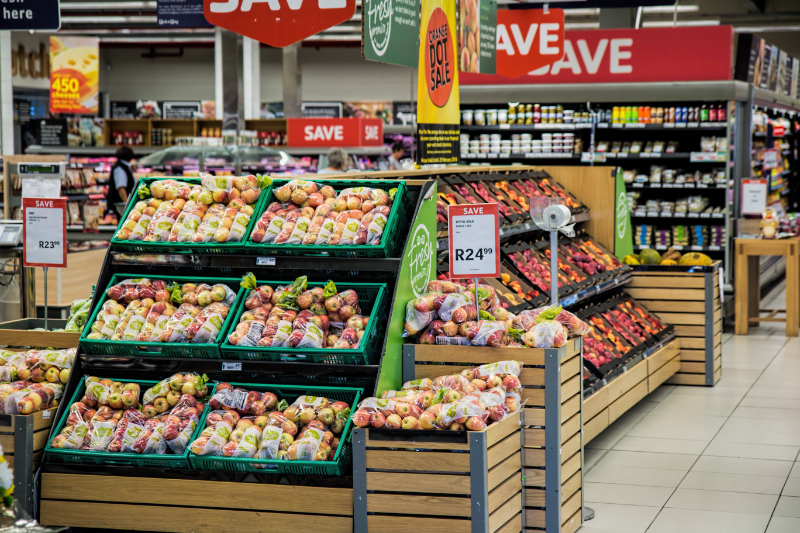 These interior considerations are just as varied, including whether there will be multiple levels to the building and the staff areas. Making the most appropriate use of the interior space is essential, especially in commercial businesses such as restaurants.
There are also specific commercial regulations that these buildings have to meet, which an architect can assist in determining.
Plans for Offices
If your commercial property will need offices for your staff to work in, this is also something your architect will need to consider. Similarly to how the interior of retail properties needs to be designed in the best way, offices also need to be designed to create the best working environment possible.
Some companies think that throwing money at their offices is the best way to create a workable space and show off their wealth. However, this can often be a detriment when attempting to create a successful commercial property. Focussing more on making the office space usable for individuals and teams is the best way to go.
Design And Function Focused Architecture
Our chartered architectural practice, serving East Sussex, West Sussex and the majority of the southeast, focuses on both design innovation and commercial success for our clients. No matter the scale of the project you have in mind, we are here to ensure that it is perfectly executed, from the initial conception, through its design to the final construction of the property.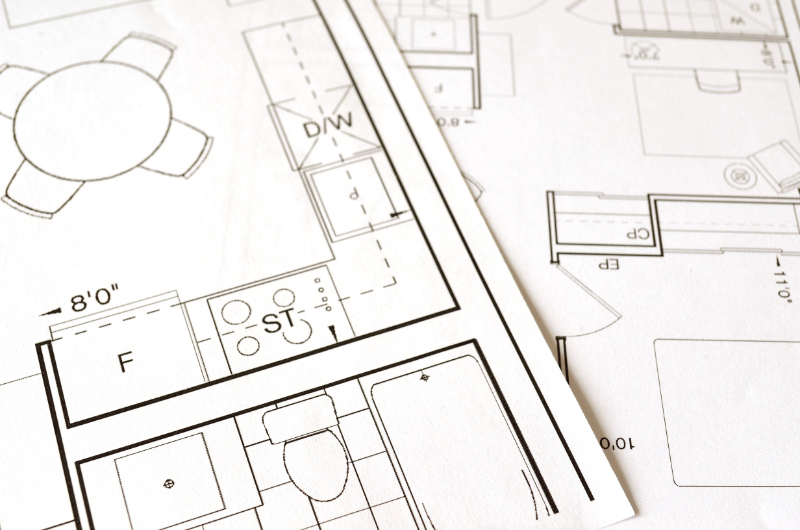 Our primary aim is that the property, whether domestic or commercial, is created to the exact specifications designated by our clients and is brought in within their budget. At the same time, our responsibility is to ensure that the building is practical and usable, with innovative design using both contemporary and traditional building methods.
With this in mind, when you come to us for architectural services, you can be sure that you will receive the greatest practical and technical knowledge and experience combined with an acute sense of design and aesthetics. We work as the facilitators, liaising between our clients and trusted contractors to bring our clients' visions to life.
Commercial Architectural Services
Architectural Planning
We work alongside clients, contractors, planning professionals and relevant consultants to assess the viability of the proposed project and which regulations need to be adhered to with every property.
Project Management
We also offer comprehensive project management services to our clients. We have the necessary professional experience to oversee all the elements that must combine for a construction project to succeed.
Design And Build
After the preliminary consultations and assessments are complete, we will create technical drawings and models to understand which particular challenges the building could pose.
Understanding these challenges will allow us to handle any unique requirements of the project and better focus our work and the work of the contractors where it is needed.
Principal Designer
Being a RIBA Chartered Architect, Architect Heathfield has the relevant training and professional expertise to oversee the design and creation of any property you have in mind.
Our commercial architect services are available throughout Sussex, Kent, Surrey and London including the areas below.
London Boroughs
Camden
Chelsea
Fulham
Greenwich
Hackney
Hammersmith
Islington
Kensington
Lambeth
Southwark
Surrey
Brixton
Croydon
Guildford
Kingston-on-Thames
Sutton
Wandsworth
Wimbledon
Woking
Kent
Maidstone
Gillingham
Chatham
Rochester
Ashford
Margate
Royal Tunbridge Wells
Gravesend
Canterbury
Dartford
Sussex (East and West)
Arundel
Battle
Brighton
Bognor Regis
Chichester
Crawley
Eastbourne
Hastings
Lewes
Worthing
We bring dedication, innovation as well as experience for any commercial project, and at an affordable budget.
Our reliable team will even go an extra mile to ensure that your project will be beautiful, fully functional and completed upon the agreed time.
You can trust us to bring your goals to reality. If you'd like to arrange your initial consultation, please contact us via 01435 812973.