Do I Need An Architect For An Extension
Posted by:
Admin
Tags:
Posted date:
22-10-2021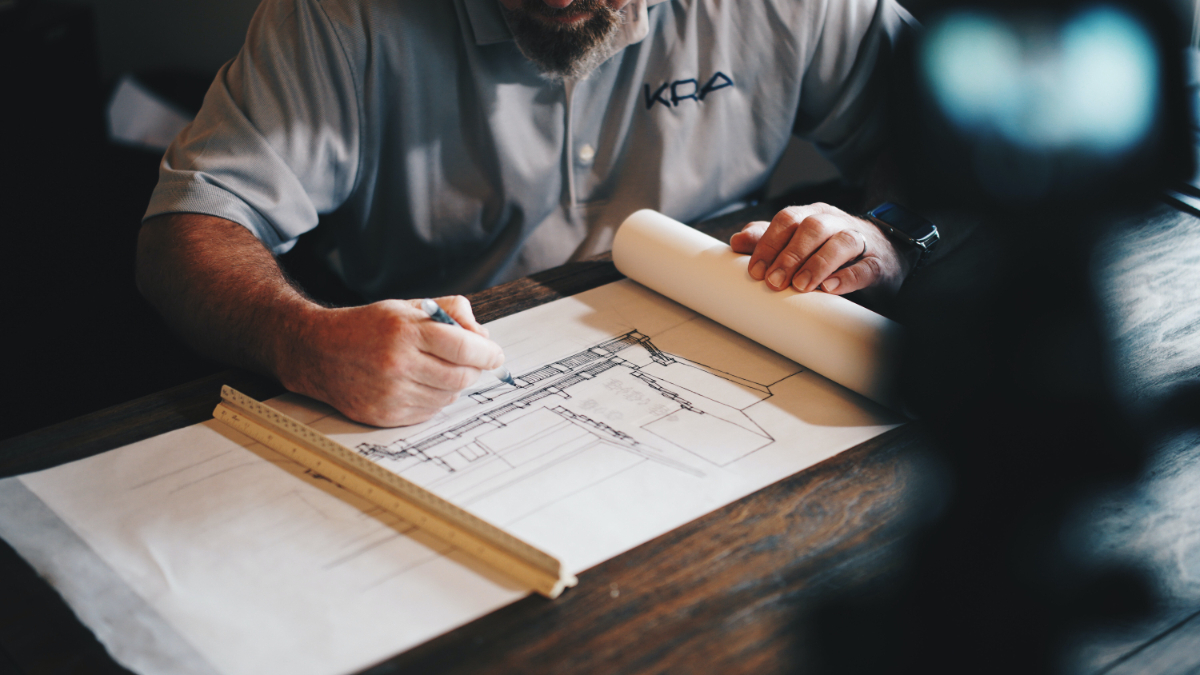 If you are considering a home extension you may ask: do I need an architect for an extension? We look at projects that require an architect and the benefits that an architect can offer.
Hiring an architect can be expensive and sometimes unnecessary. Whilst they may have experience, are they needed for your extension project? '
If you're considering an extension, and you're unsure of the legality, or if you need an architect, then keep reading this short article.
Depending on the scale of your project, the short answer is that you may not need an architect's assistance. It's best to enquire and ask around, but there are many projects and options available to you.
Enlist a package company
For those who are interested in the home self-building world, then you may have heard of package companies.
They are often consulted for projects that need assistance throughout the process, as they can provide all the services from planning permission to construction.
They can be cheaper than hiring an architect and can provide all the building materials too. They use in-house architects and designers, though, so you're still getting the same level of quality you'd expect and want.
Architectural Technologist
A technologist isn't the same as an architect but practices the same methods and has the same knowledge, most of the time. Much like a designer, they don't have the formal qualification that allows them to call themselves architects.
This doesn't mean their quality is lacking, though. Most architectural technologists work alongside architects so they know how to navigate best and manipulate the space of your home and what materials would complement and work best.
If you have an idea for an extension and want professional help, then enquiring with a technologist is an option for you and is sometimes much cheaper than an architect.
Hire a designer
The title of architect is somewhat prestigious, and some feel they can overcharge simply because of that title. However, you're able to seek assistance from a designer who is not formally qualified but still has the same experience as an architect.
You should be careful to find someone who has extension experience, but you can hire a designer who has a good portfolio for much cheaper than an architect.
Many designers will have experience in smaller projects such as this, as some architects will either turn down extension work, or their level of knowledge isn't needed, or the costs are too high for the scale.
If you're looking for a practical yet effective extension, then consider hiring a designer over getting an architect. It's all in the name.
D.I.Y
If you want to keep the budget as minimal as possible, then it's tempting to create your extension yourself, D.I.Y style. For any extension project to be approved, you must have a design or drawing done. Typically, this is why architects cost so much for their work because the drawing is essential, and you need their services to get the project moving.
However, you can create and complete a project drawing yourself, as many online software's are available to those with drawing experience. Once some research is conducted into building materials and how the project can be completed economically within the rules of the U.K. Building Regulations, then you could be on the road to getting planning permission.
However, you must be sure to plan every aspect of the extension and have an understanding of how building support works and how the interior aesthetic will match.
It's always an option to begin drawing up your plans and then send them to a designer or architect, as this could reduce the overall price of their services.
As you can see, there are instances where you can get by and have your extension constructed without an architect. Suppose you're capable of designing and have a construction team ready to work, and more importantly, don't need planning permission. In that case, you can feasibly save thousands by not having an architect involved.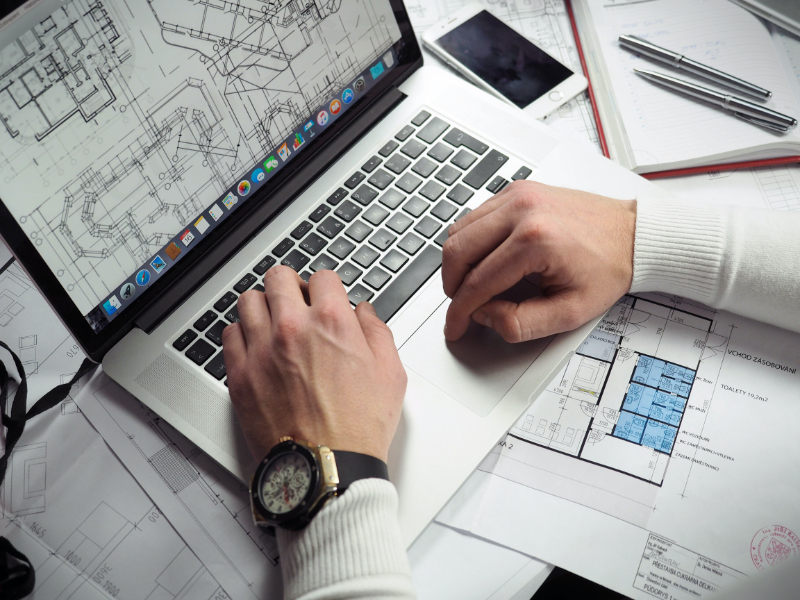 However, it's worth consulting a planning consultant to sort out whether or not your proposal needs approval. You may be eligible for Permitted Development Rights, which follow a set of conditions and restrictions you must follow to navigate your extension without Planning Permission. You can conduct your research on the Planning Portal and find out if your work is legal or not.
Although you may want to perform your development plan without an architect, there's no doubt that their opinion and input will be greatly beneficial.

A good architect or designer will do more than simply draw up plans, but they will listen to your requirements and wants and decide how to best meet them. Beyond that, they can also advise on how to spend your budget wisely and what materials could achieve the same look you're striving for, but cheaper.
Projects that require an architect
All of this being said, certain projects require an architect, not only for their experience but the safety of the project. If an extension or building design is not thoroughly evaluated, there could be structural issues and could lead to a safety hazard.
There's no legal requirement you need an architect, ever, but you will need detailed drawings of your plan to be done by someone. If your proposed extension is a bigger project, such as a:

Rear or Side Extension
Two Storey Extension
Loft or Garage Conversion & Extension
Then we consider contacting an architect, as the depth and scale of the project are beyond something for most designers and amateurs to do correctly. The same goes for any wraparound or annexe work, as an architect will have experience in how to navigate those specific jobs.
They will also have experience with the Local Authority and know how to discuss the project with them, perhaps even having connections to smooth the process out.
Changes to the layout of your home
If you want a change to the interior of your home through an extension, then contact an architect. Any good architect should provide a free consultation and visit your house to see what they're working with. At this moment, be sure to listen to their opinion, but also stay strong and provide a proposal yourself. Architects will benefit from having a clear idea of what is in your head, and you can work together from there.
Be sure to work with an architect who has experience in that work and someone credited with the Architects Registration Board (ARB). This is what makes them stand out from the rest of the designers you'll work with, as they have been recognised and received the official certification.

This can also extend to smaller jobs that you wouldn't think would need an architect. Suppose you're experimenting with door openings, windows, and lighting, for example. In that case, you could still seek guidance from an architect as they'll have experience and knowledge that will benefit your needs.

You'd be surprised how much experience an architect has with a variety of jobs, ranging from single-storey extensions to fully blown loft conversions or kitchen extensions. Whatever you're job is, you can benefit from seeking advice and using an architect.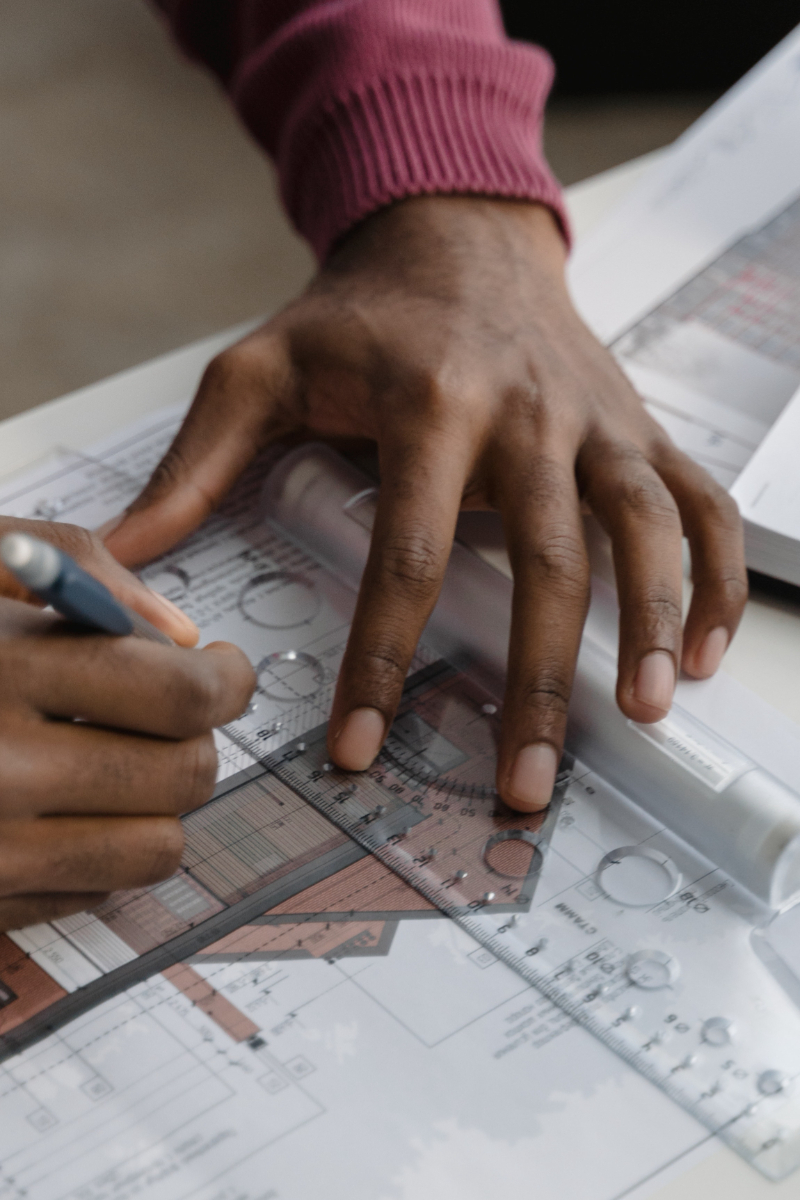 Do You need planning permission?
Whether you need planning permission or not can stop some projects in their tracks, and this is where many clients get stopped or confused.
Put simply; you'll probably need planning permission when it comes to building something new or significantly changing the previous aesthetic of the building. When it comes to extensions, though, there are certain workarounds to following through with the project.
If your extension doesn't take up more than half of the existing ground around the house or curtilage and is not higher than the highest part of the roof, for example, then you may not need to have additional planning paperwork. Of course, with bigger renovations and extensions, you're going to need a planning application completed.
If you also want a raised platform or veranda/balcony, you will need planning permission and seek assistance.
Do You know where to start?
Some people approach extensions project with a fairly clear plan of what they want. They've been planning it for months and know how to navigate it and just need a construction team to get it built for them. Others, not so much. If that's you, and you're not sure how best to start, then we recommend talking to an architect.
Most good architects will offer a free consultation for you, where you can just discuss your idea and what you want, or go to them with no idea whatsoever, as they'll be able to offer options and talk you through what you can get for your budget. Their experience will be vital to getting the ball rolling.
What am I paying for when hiring an architect?
If you decide to hire an architect, then you should know what you're paying for. They can be expensive depending on your budget and the size of the job, but they will be worthwhile.
Not only will they work with you throughout the idea development and planning stage, but they will show you material options and will draw up the plans themselves.
Some architects will be responsible for overseeing the entire project and worksite, ensuring that everything is done in accordance with the Building Regulations.
They could be able to recommend builders for the job, as they would have collected a portfolio of workers throughout their experience.

They will have performed detailed surveying and measurement of your property, so you're paying exactly the amount you should be. This will be turned into a 2D/3D plan and drawings, so you can see how it would look alongside your house as-is.
Architects can also be crucial for getting planning permission, as they'll know how to work alongside the local council and can make the overall process much easier.
There's nothing stopping you from going directly to a builder or contractor, but an architect is protected legally and can protect you, too, as they're covered by Professional Indemnity Insurance.
Don't let the fees stop you from seeking help, as hiring an architect could save you money in the long run.
---
Are you looking for a home extension architect in Sussex, Kent, Surrey and London? For architect services in West Sussex and the surrounding areas, follow the links below.