Expert Witness Architects

Sussex, Kent, Surrey and London
When parties in a construction contract fail to agree, arbitration, litigation and adjudication are unavoidable. In such an event, it is important to have an expert opinion to defend or support a claim from either party.
The primary duty of the expert is to provide evidence based on facts. Thus, expert witnesses are either consulting experts or testifying experts; either way, both will provide valuable input in a dispute case. The feedback provided can allow a solicitor or a prosecutor to prepare their case in court and help the judge come to a decision.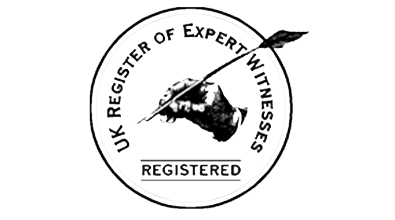 Testifying expert
Generally, a testifying expert witness will provide the jury or the judge the logic behind a particular situation in the dispute.
We specialise in providing evidence to show situations where the defendant was negligent or where the claimant was not, or explain what a reasonable professional would have done in a similar circumstance, and the potential loss caused by a negligent act.
Consulting expert
Primarily, a consulting expert witness is called upon to help solve a dispute by providing private counsel in the case. They will provide insight into various elements of the case, and help either party in the dispute prepare their argument.
In litigation cases, the expert's witness overriding duty is to assist the court within their matter of expertise. In arbitration, a similar duty of loyalty is exercised to the tribunal.
Because an expert witnesses has an overriding duty in litigation and arbitration negotiation; we pride ourselves to provide precise and reliable advice to help solve a dispute in the most effective way. We will prepare a comprehensive report for litigation and arbitration or give oral testimony to support or defend a claim.
My history of working with numerous clients and expertise in building and construction means that I can provide the best advice whenever a construction conflict arises. Whether its professional negligence, payment issue, loss assessment or building defects, you can rely on William Bates to provide an impartial and professional service.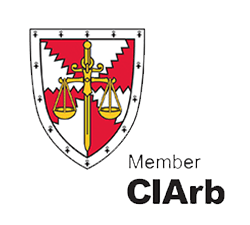 With over 25 years of experience as Expert Witness in construction disputes, we have secured an excellent reputation in South of England and other parts of the country. We are a full member of the Chartered Institute of Arbitrators and are registered with the UK Register of Expert Witnesses. Therefore, we understand what is required to meet the legal duties of an expert witness. We guarantee to do our best on behalf of the claimant or the defendant.
Mr Bates particular experience in claims of professional negligence and disputes in professional fees between the architect and the client. He is a recognised expert witness has been appointed in different dispute cases throughout England and Wales.
Our expert witness architect services are available throughout Sussex, Kent, Surrey and London including the areas below.
London Boroughs
Camden
Chelsea
Fulham
Greenwich
Hackney
Hammersmith
Islington
Kensington
Lambeth
Southwark
Surrey
Brixton
Croydon
Guildford
Kingston-on-Thames
Sutton
Wandsworth
Wimbledon
Woking
Kent
Maidstone
Gillingham
Chatham
Rochester
Ashford
Margate
Royal Tunbridge Wells
Gravesend
Canterbury
Dartford
Sussex (East and West)
Arundel
Battle
Brighton
Bognor Regis
Chichester
Crawley
Eastbourne
Hastings
Lewes
Worthing