How Does An Architect Design An Extension
Posted by:
Admin
Tags:
Architects, Extensions, Home Extensions
Posted date:
03-08-2022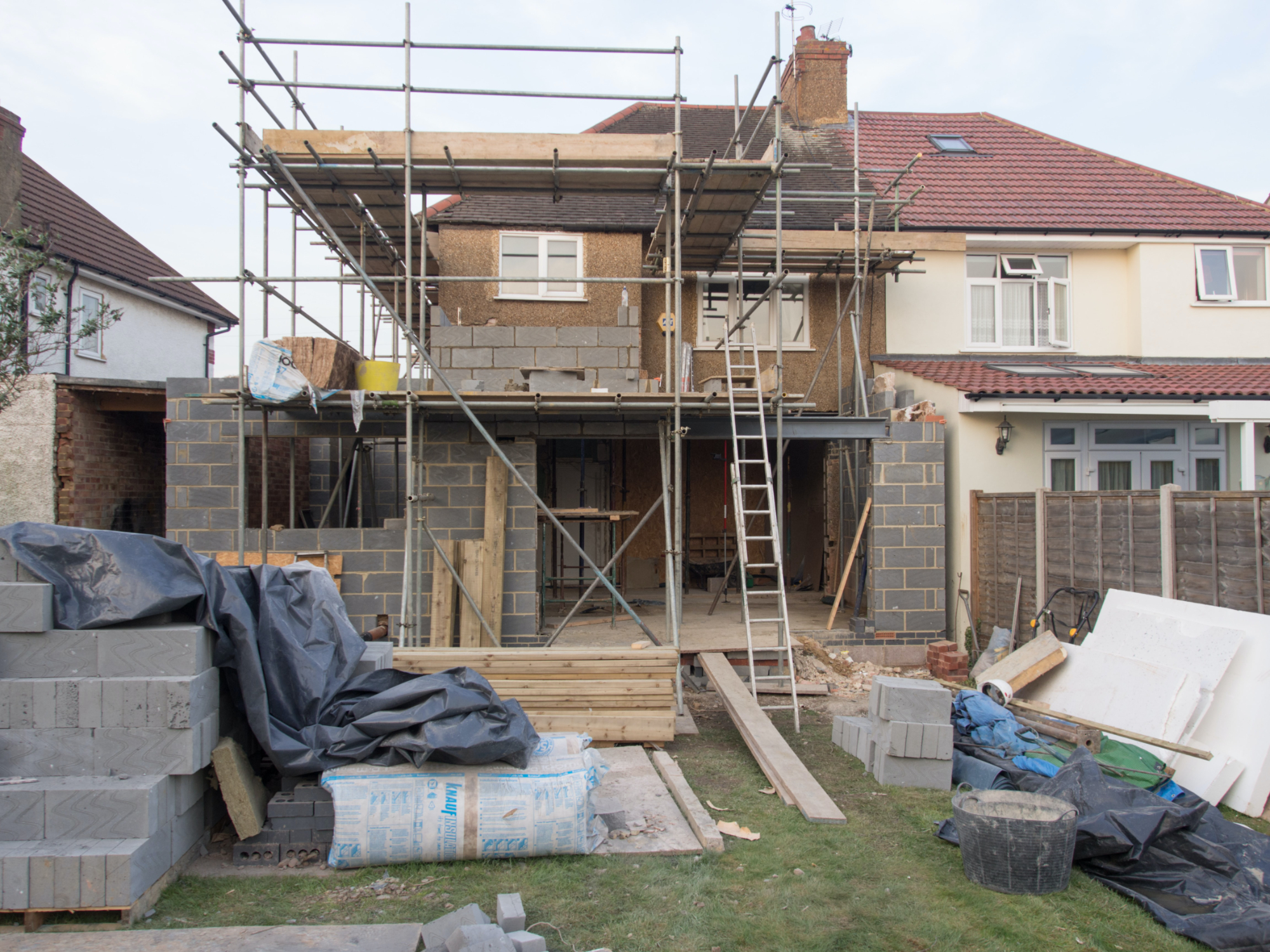 How does an architect design an extension? Find out why home extension layout is so important and why you should work with an architect.
It has become increasingly popular in recent articles to question the relevancy of architects due to their higher fees. This begs the question, do you need an architect if you are designing a house extension?
Why Work With An Architect?
When building an extension project or a new build requiring planning permission and building regulations approval, you will significantly benefit from a qualified architect. A skilled architect with a proven track record of quality building projects and if they hold professional indemnity insurance is integral to the design process.
From creating detailed drawings to navigating you through the planning rules, whether you have a rough idea or not, you need an architect to remain on the same page and ensure you're abiding by your local council.
If you're considering loft conversions, home improvement projects or want a party wall, the construction process is long and confusing for many people. Architectural designers are trained and qualified to help you out, saving you time and money in the long run. Keep reading this article to realise the benefits of hiring a professional architect for your house extension.
How An Architect Designs A Home Extension Layout
Adding an extension to your existing house involves jumping through many hoops, requiring experience in project management.
While considering extension costs, the many structural calculations and how your neighbours and members of the street will be affected by the extension (which you are legally required to consider) aren't the top of anyone's list; you must give these things some thought.
However, your new living space also affects your daily life, and this extra space needs to fit within your lifestyle.
Improved natural light, floor area and new materials may be part of your dream home, but architectural technologists can make them a reality when designing extensions.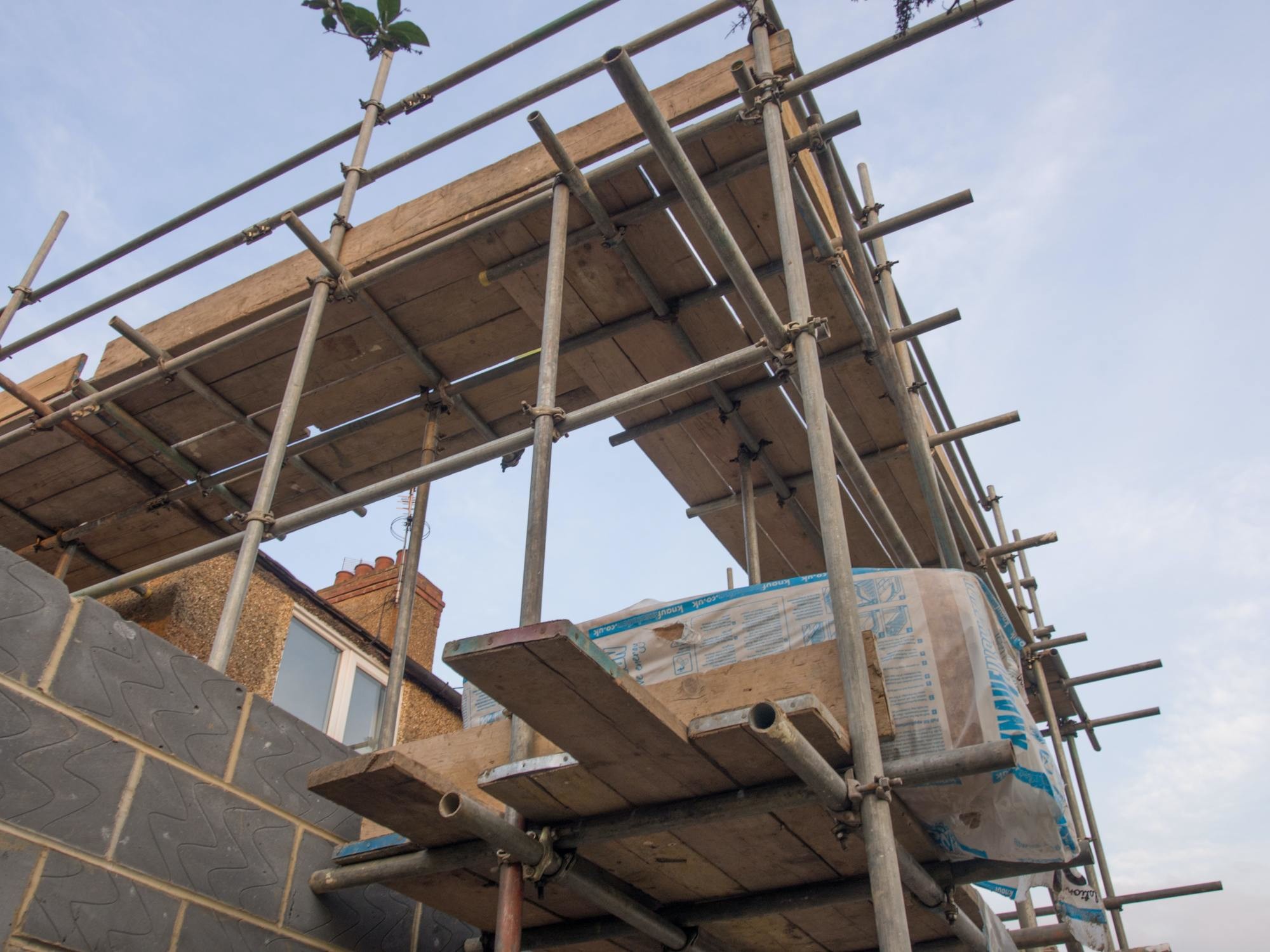 Home Extensions Types
Before you jump into the deep end and start sending off planning approval and contacting structural engineers, you must consider the varying types of house extensions. Depending on your budget and the motivation behind wanting the extra space (extra bedroom vs additional storey), you will require something different.
Here are the main home extension types:
Rear Extensions: these are located to the rear of your property, in both single and double storey.
Side Extensions: situated to the side of your property, in a single or double storey in height.
Basement Extensions: This creates a space beneath your home for storage or entertainment spaces, resulting in an additional storey being added.
Double Storey Rear / Side Extensions: this design adds rooms to the ground floor and first floor, either at the house's side or rear.
Dormer Loft Extensions: Adding to the rear roof slope with a box-like style for more space.
Wrap-around Extensions: Located at the side AND rear of your property, typically in a single storey style.
Mansard Extensions: Altering the roof slope at the rear, converting this space into a habitable area.
Hip-to-Gable Loft Extensions: The entire roof becomes converted into a large internal space for living in.
Additional Floor Extensions: This involves adding an entire floor to the house, raising the roof height an extra floor level.
Your Home Extension Brief
If you are new to interior design or only have a rough idea about what your extension should look like and be used for, it's worth considering with your whole family how the house can be altered and what you're missing.
In the UK, families can spend a lot of money designing extensions they don't want or need, and you can avoid those problems by asking yourself these questions: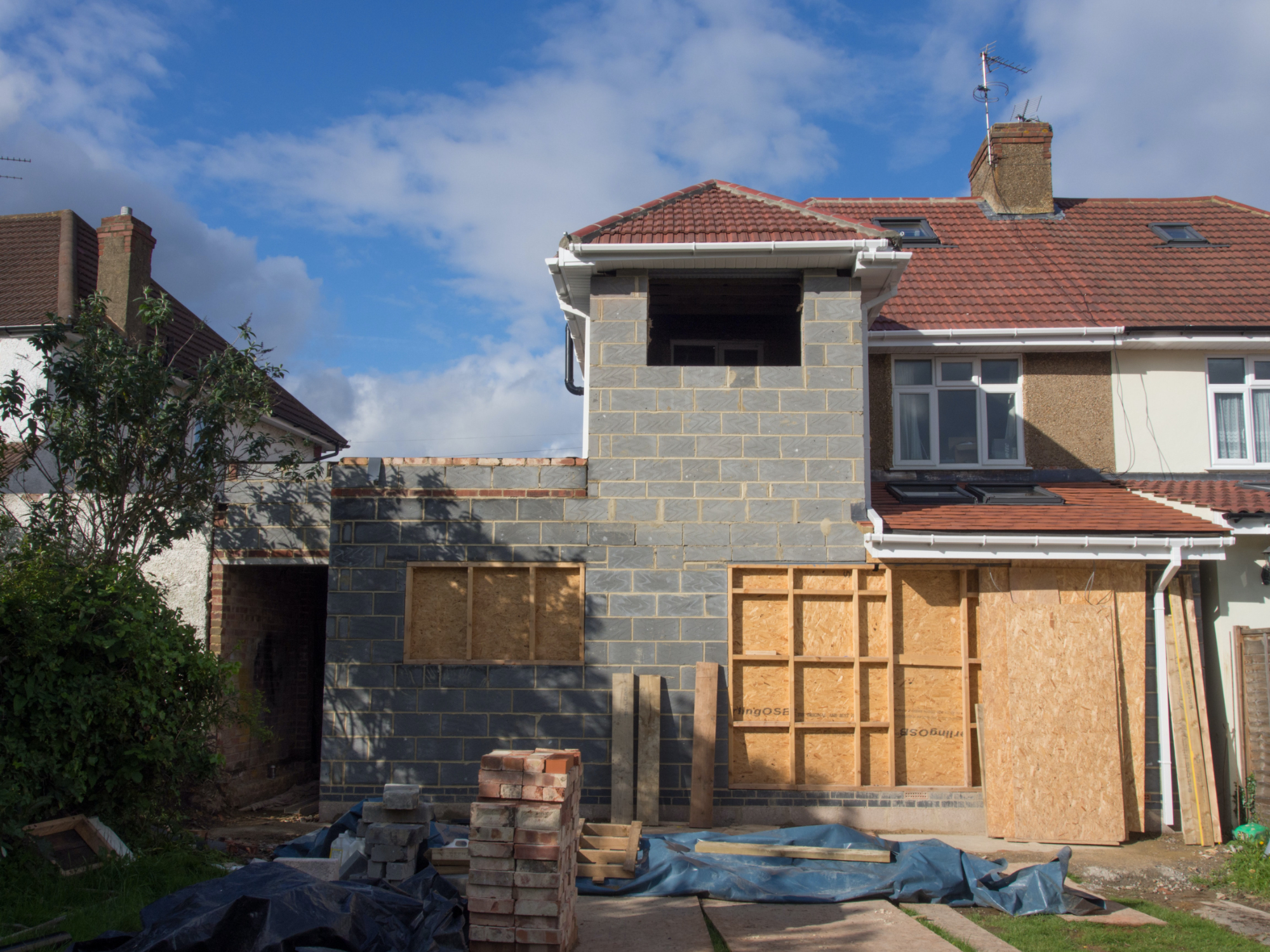 Does your house require a study or office space?
Are the living areas enough space for the entire family to relax in?
Do you require additional bedrooms or utility rooms?
Should the space be more open-plan?
Do you require a new kitchen to accommodate for more people?
Do you need more accessibility for room access?
Is natural light important to you? Do you need brighter spaces?
Once you've found the answer to those questions, you can begin the exciting part; picking and designing the right home extension. A single storey extension to the rear of your property may solve your problems, or adding to the loft space could work.
Once you begin, juggling the many aspects can become easier, deciding if you want to go contemporary or classic. However, you can still save yourself stress by working with an architect who has seen the process countless times before.
Why Is Home Extension Layout So Important?
When you build an extension, the new space must fit your life and family. While it can add value, architecture is about meeting clients specifications and improving access to houses. Additional bedrooms and a home study can help improve and elevate the lifestyle, accommodating for the many changes families face over the years.
Considering your home extension's interior design and layout is essential, perhaps more so than the extension itself. After all, this interior space is where you will be living and what you'll spend more time looking at! Why have a design and colour palette you don't like?
Many families choose open-plan living and dining rooms through a rear extension, helping them connect more as a family while cooking and eating. Larger family spaces can allow more room to relax, cook and find peace during the day. Of course, a first-floor extension can make room for additional bedrooms, which is crucial for children as they grow older and want more space. If you have grandchildren or guests regularly visiting, it's worth investing in this space.
The Architect's Role In The Extension Design Process
There is no doubt that working with architectural technicians and licensed professionals will make your home extension easier to handle.
Any homeowner must adhere to permitted development rules when considering their next home extension, meaning working with a member recognised by the architects' registration board.
Here are some simple steps on how hiring an architect will make your home extension planning more straightforward and pain-free: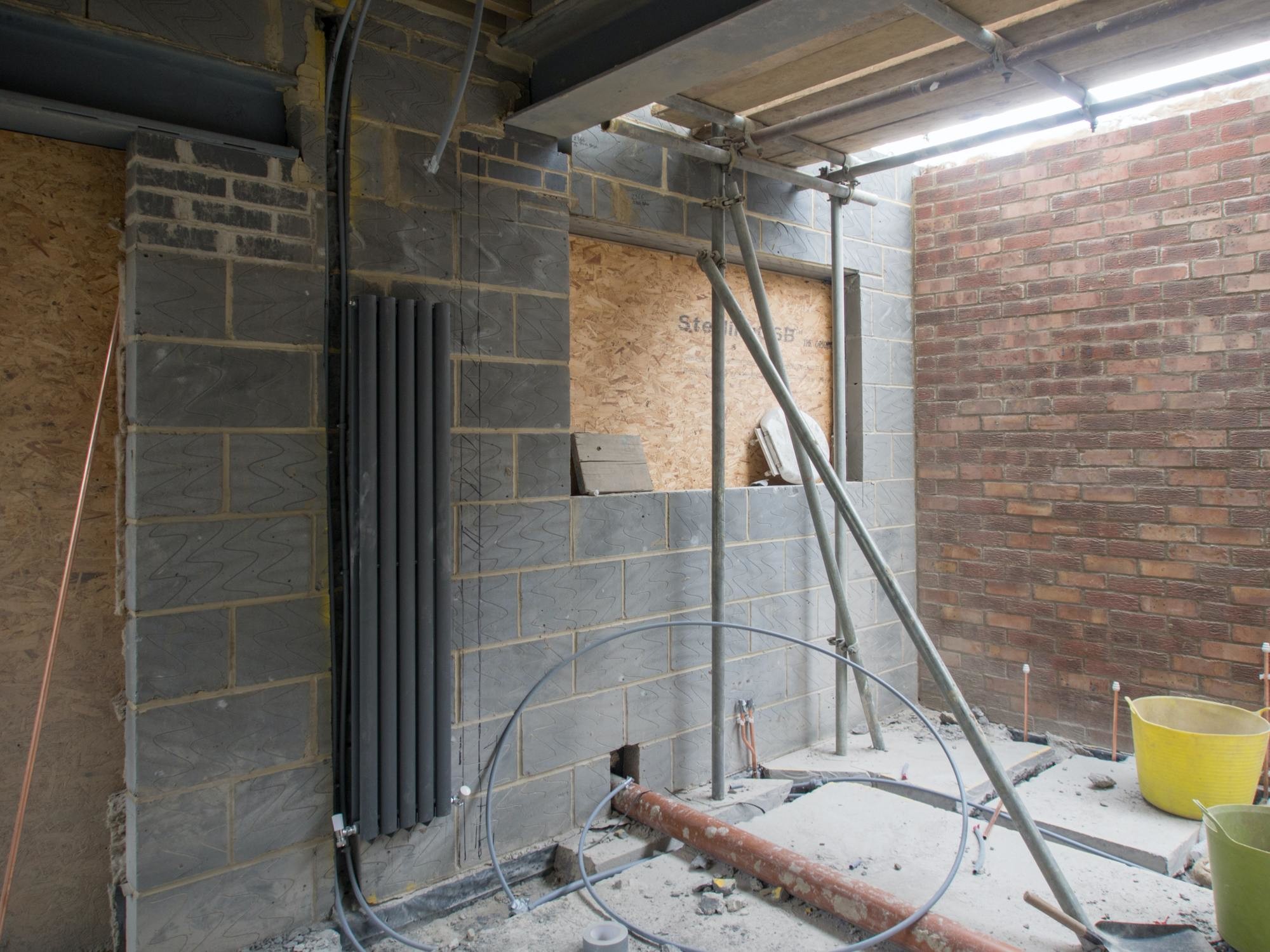 Planning Your Home Extension
Working with a skilled architect means you're not handling the planning process alone. The most important part about working with a professional is the architectural drawings they will provide with you. Working closely with an architect as your planning consultant will move your new extension along much more smoothly, preparing you for when construction begins.
Through detailed drawings, you can begin to visualise the interior of the extension. Online software used by professional architects can show you how different building materials would look on the property and affect the overall budget of your home extension plans.
The necessary paperwork will also vary from project to project, as you may require a lawful development certificate for some existing homes, and architects will know what is needed.
There are few problems an architect wouldn't have faced before. From considering neighbouring buildings and juggling planning applications, they can help keep your build costs down and liaise with contractors, builders and local councils. There may be unexpected costs that arise or structural alterations your terraced house must face before converting your master bedroom, for example.
Many architects will have expert advice and can solve the problems you encounter, from finding good builders to navigating conservation areas. Full planning permission will be required before you can continue with your work, along with finding an approved inspector to manage the site and ensure you're meeting regulations.
When you find the right person and your first meeting with the architect goes well, hold onto them.
There are many design principles that architects will help you follow when building your extension, from light, balance, rhythm and the focal point of the room. If you are building on the ground floor, they will ensure the light levels are adequate, and no trees or external structures are blocking the sunlight from entering.
A fireplace, television or another piece of furniture can act as the room's focal point, depending on the reason for the extension. While you may want to find an external building company or interior designer, an architect can manage multiple jobs.
If you do require planning permission, you will no doubt need their help, though. An architect can provide accurate quotes on your visions while drawing up a design for you.
All in all, hiring an architect is not a waste of time or money and can significantly improve your likelihood of a successful home extension being approved and the overall efficiency at which it's completed.

---
Are you looking for an commercial architects in Sussex, Kent, Surrey and London? For architect services in West Sussex and the surrounding areas, follow the links below.