How To Plan A Property Renovation
Posted by:
Admin
Tags:
Posted date:
28-09-2022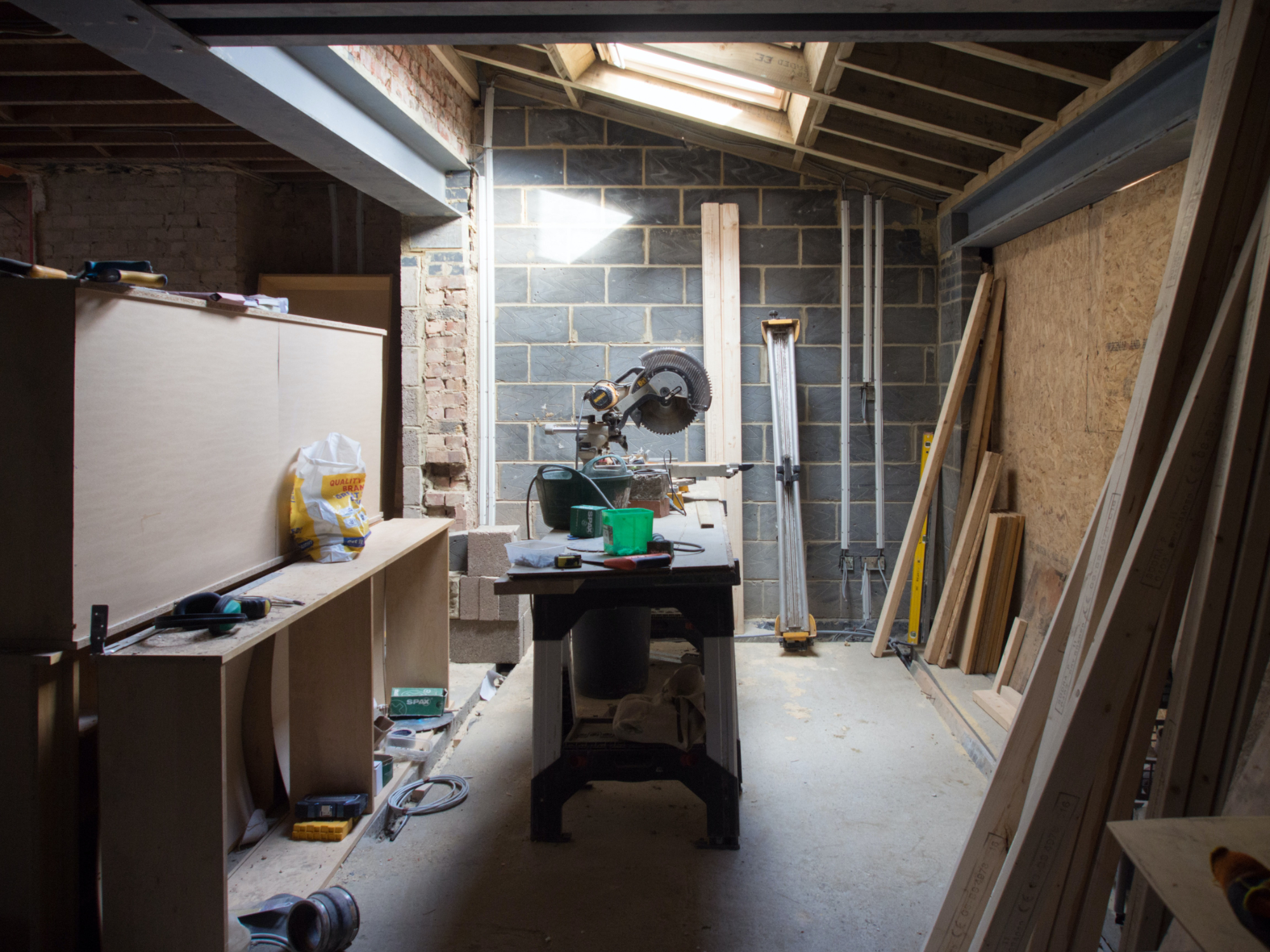 Do you want to find out more about how to plan a property renovation? We discuss the steps involved in home renovation projects. From buying the right property to snagging find out more about planning your renovation.
Home Renovation Steps
The home renovation process is a fantastic way to achieve your dream home or a beautifully designed property with all the essential features you desire. It's also a unique way to make money, as newly renovated beautiful homes can curate maximum value and profit once sold, especially if they are done right.
Renovating a property or whole house can be costly and stressful, especially if not planned well enough, and mistakes begin cropping up here, there and everywhere.
We'll provide you with a step-by-step guide on whereabouts to start and all the aspects to include so that you can sensibly choose a property, hire your builders, architectural designers and contractors, and thoroughly plan exterior and interior design before beginning a creative, innovative and exciting building project.

Buying the right property
Selecting and buying the right property to plan, re-design and renovate is essential to the entire process, and it's not the easiest part of the job. Considering a property that will work and be of suitable appearance and structural form once your renovation or refurbishment is completed is paramount.
It's especially vital for those who wish to sell their property in the future and want it to have immense value to create a solid profit. You'll find plenty of plots on the land registry and properties to discover that require lots of proposed work purely by searching through online portals.
However, you must perform more in-depth research, as that doesn't always mean that it is of great value. If the property is located on the road with other houses or properties of low value, far too high, or in a noisy location, not as aesthetically pleasing or void of people, it may not generate profit.
Here are some top tips of things to look out for when looking for a new property to redecorate or renovate:

Look at the neighbouring properties to see if they have side or rear extensions or home improvements.
Consider the rear and sides of the outdoor space, back yard and garden. Is there plenty of room for an extension, or must you salvage yard space? Do they have a suitable roof or roof space for a roof conversion to let in natural light or chimney stacks?
Research the recent sale prices for the houses or properties along the same road. You may want to start by establishing whether the road has a ceiling price.
Contact a local building surveyor and have them conduct a survey to check for any costly issues or further damage you will have to repair and pay for, like dampness, subsidence or drainage problems.
You'll want to seek out a building report of your chosen property that details the used construction methods across each house's room. Doing so will provide insight on how best to go about your house renovation.
Finally, get a measured survey. It will allow you to gain helpful and detailed drawings of its overall layout, which may come in handy if you require any planning permission that you're prepared to undertake and the legal expenses that come with it.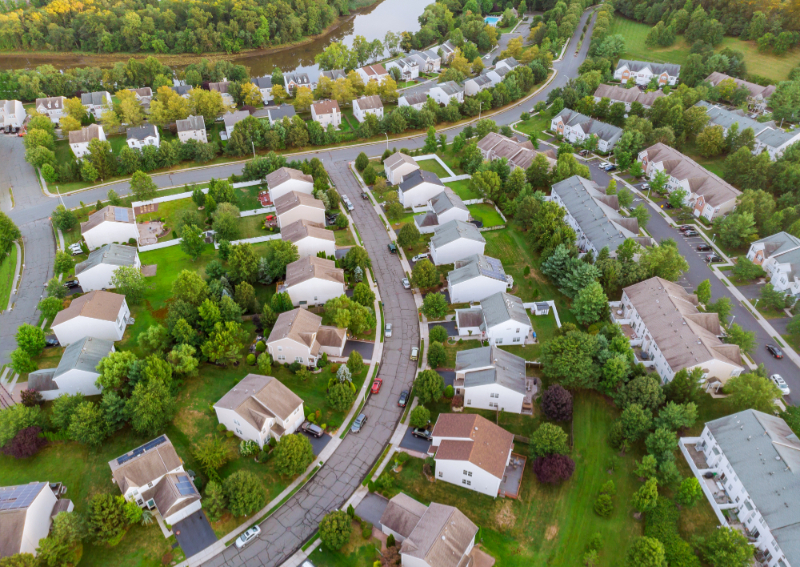 Planning permission
Consider planning permission before proceeding with a renovation or searching for a building or household to renovate. You don't want to buy a property or begin purchasing and hiring architects, property developers, and structural engineers only to be denied the required listed building consent for your project by building control and the local authorities.
When you know the type of property you own or wish to purchase, you can start researching whether it requires outline planning permission or full permission in severe cases, like listed buildings, conservation areas, period properties, etc.
With that in mind, you want to search for properties with work that would be considered under permitted development that won't be huge undertakings. Permitted development consists of home improvement projects and property renovations that do not require formal planning permission from a local planning department or as little as possible.
There is plenty of work you can achieve and have carried out by professionals under the guise of permitted development, such as the following:

Single storey extensions
Loft conversions & alterations of ceilings
Conservatories
Porches
Decking
Basement development
Parking
Fittings of new Bathrooms, Kitchen units & various other rooms

However, we must make you aware that specific builds have some limitations; for example, some extensions require planning permission, depending on the scale and placement. Any electrical installations, dramatic exterior, or major structural work will require approval of building regulations.

Design & architects
Suppose you have a property or have purchased one that suits your requirements, yet you wish to renovate and rejuvenate; you then must proceed to plan and thoroughly design its appearance.
During this period, you may want to outsource a professional architect or main contractor to assist you throughout the project and provide essential guidance on your renovation's creative side and practicalities.
Spend plenty of time considering your work options, and then begin contacting all the essential workers and discussing your project with them before choosing the most suitable one.
When visiting with architects, contractors and builders, you may want to discuss financially viable quotes, the right building insurance plans and choose the ones with the most competitive prices or the prices closest to your budget, etc., or you may select the individuals with a similar sense of styles and decorating ideas.
Once you've picked your builders and contractors, agree on a clear schedule of work so that each is aware of the timeframe and expected actions. We encourage homeowners to explore all the options possible before settling.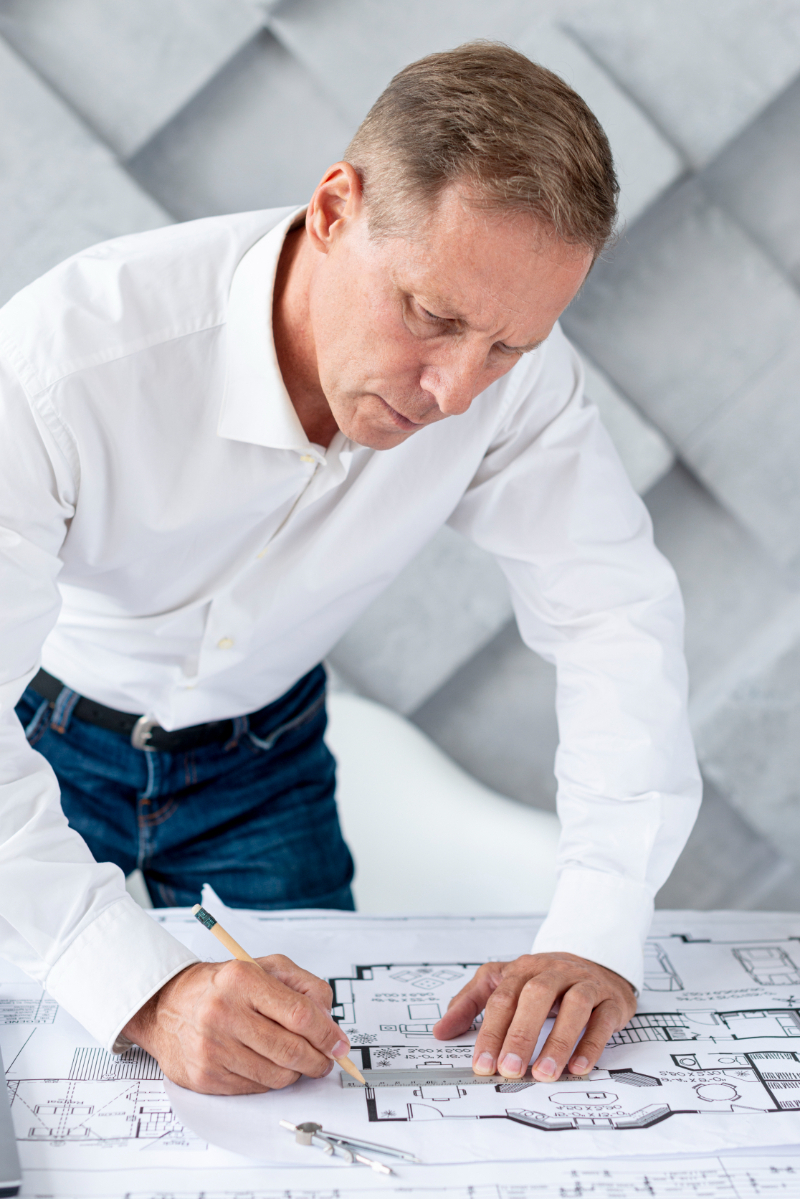 Budget & Finance
How much you'll spend on your new property renovation typically depends on various factors. Initially, the sheer scale and amount of work involved that your builders will be undertaking or extending, the hidden problems involved, and the duration of your project will add to the labour costs and therefore, you'll be spending more money.
Secondly, any issues and challenges you face during the renovation process will affect your budget. Whilst you may have a budget set in stone, you may want to estimate a little over just in case accidents or surprises happen - be prepared for your budget to test you. When renovating a house, do plenty of research on how to get cost-effective deals and save money.
These are generally the figures you should expect to pay for the costs of your renovation work:

Home / Property Extension: £25,000 - £50,000
Loft conversion: £40,000
Bathroom renovation: £6,000 - £10,000
Kitchen renovation: £7,000-£15,000
Single-glazing windows / double-glazing windows: £400 - £600 per unit
New central heating & hot water system: £4,000

Schedule of works
You'll require a thorough and clear work schedule when renovating an old house and starting your project. The schedule should be a list of each job they must complete throughout the entire process, and you should aim to make such a list as detailed as possible so that you don't miss out on any detrimental steps.
Your schedule will often act as a loose binding contract when working and liaising with contractors and builders on your home renovation.
It will allow you, the homeowner, and those doing the work to ensure all purchases and additional building features stay within the budget and all workers are on track with remedial work of original features and building.
Here is an example of an extensive house renovation projects schedule of work:

Pointing and brickwork to ensure your building is weathertight and won't further collapse
Exterior render and paintwork
Exterior groundwork like sprinkler systems, boiler and heating systems, plumbing systems, septic tanks, etc.
They must clean, repair and replace any installed roof tiles that have faults or have aged on older homes. They must also replace any missing tiles.
The chimney is repaired where necessary.
They must repair lead flashings.
The front elevation of the render is repaired alongside its window reveals
The render of the side elevation is given a thorough clean, and any frosted windows on the side are replaced
Remove any rotting joists or steel ties and replace them.
They must remove any climbing vegetation existing on the rear elevation, and windows are replaced.
Sliding new doors on the ground floor may be removed and replaced with your chosen style, such as French doors, fire doors, etc.
All old carpets, aged wood, or tile flooring are removed and replaced with the desired new flooring throughout the home or property.
The entire kitchen and inner walls between the dining room and kitchen are removed.
All radiators are replaced with wrought iron ones.
Brand-new kitchens and appliance plumbing work.
Repainting the skirting boards.
The existing fire surround is removed, and the plaster on the walls.
The internal walls between bedrooms are knocked down; the plaster is removed from the stud walls.
The tiles, flooring and appliances are all removed from the bathroom before new ones are fitted.
A new composite door is fitted in place of the old one.
They must place old furniture from the living room, bedrooms, dining tables, chairs, and debris into a skip for all rubbish.
New resin, concrete or other chosen materials are laid on the driveway or front.
Work begins
Such is where the work schedule then becomes the most prominent document during the entire home renovation project. Once your existing structure is stripped back either entirely or partially, depending on the scale of your refurbishment or extension, and it is finally ready to be remodelled, the builders will start the process.
They typically begin with what is known in the field as 'First-Fix Jobs.' These jobs will always include the following:
Adding door linings and floors
Adding or removing internal walls
Adding window frames and units
They will then fit the essential plumbing structures, such as drainage connections, soil pipes, or other groundwork.
Builders will fit items that sit perched behind plastered walls, for example, alarms, heating thermostat wiring and ducts.
Once the first-fix stage has been completed, then the walls of your property will be ready to be plastered and screed laid on the floor.

After that, your workers will move on to 'Second-Fix Jobs.' Second-fix work includes the following:
These light fittings, TV, phone points and sockets are then put in place
Any door hanging is completed, alongside fixing the architraves
Kitchen and bathroom fitting installations
They will proceed to fit all boiler systems, electrical and heating controls and radiators
Finally, they'll begin boxing in and plastering any pipework that may be exposed.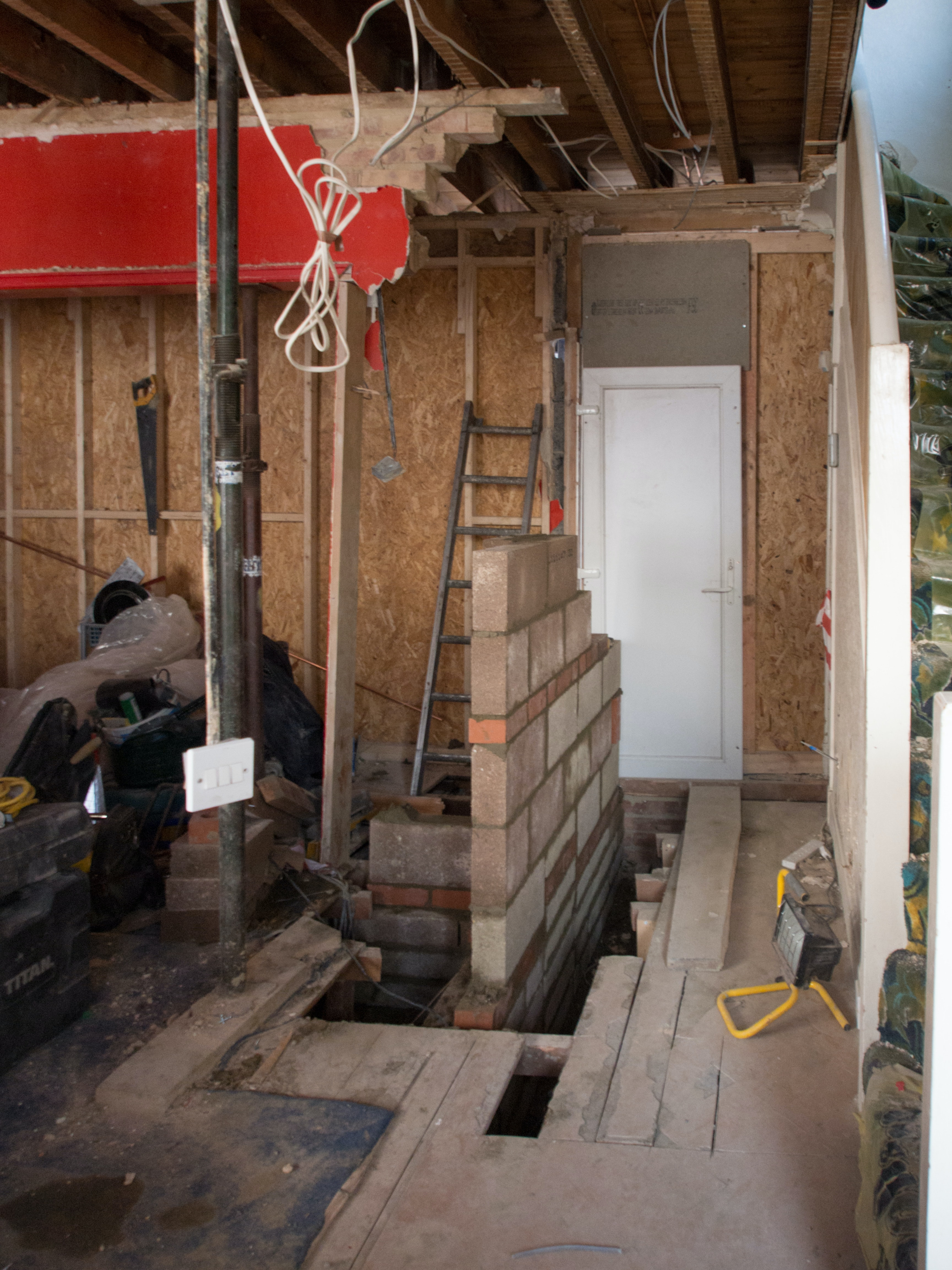 Snagging
For those who perceive their brand-new home renovation project as something like a significant surgical operation, consider this; once your renovation work has been fully completed, your property will need a little time to recover.
Suppose you make your new home or property livable immediately after renovating it without giving it space or time for the work to settle in; many problems can occur during that time, and it could drastically affect its structural integrity.
The problems can involve the following:

Minor leaks
Cracks / splitting in newly plastered walls
Decorative scrapes & scuffs
Issues with your heating system

It's essential that your builders are loyal to the project and honour any snagging by returning to your renovation and rectifying the faults, but only after your home or property has fully settled for a few weeks or months. Many builders will offer to undertake such tasks for no extra cost, and they should do so.

---
Are you looking for an property renovation architects in Sussex, Kent, Surrey and London? For architect services in West Sussex and the surrounding areas, follow the links below.