Commercial Development Architects

Sussex, Kent, Surrey and London
If you are looking to maximise the potential of your development project, look no further than Architect Heathfield and our vast experience in both commercial and residential development. Whether you are looking to build new offices, apartments, retail shops, or a mixed development, we have got you covered. Having worked all across the South of England, we have worked with private developers and local authorities.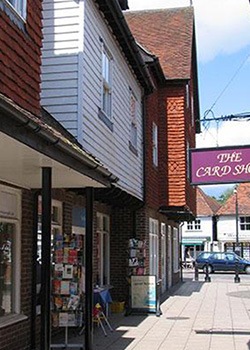 Other than our extensive experience in commercial development, we also have a driving ambition to help in the realisation of your objectives. We employ a hollistic approach to the design, conducting thorough research into the local history and detailed si te analysis to aid in the conception of the design.
Throughout the design process, we involve the client as much as possible to ensure the design develops in accordance to the initial plans. We can additionally make recommendations to the choice of design materials with consideration to the practicality, availability and budget.
Mixed Developments
It's in the interest of the local government to ensure its people live under the best conditions possible. A new mixed development can provide an excellent solution to improve communities. For example, a new mixed retail and residential development will help to create additional housing and work oppourtunities. The retail outlets will attract investors, as well as encourage visitors and local spending to contribute to the local economy. The retail industry is an essential part of the community. Developing retail shops in a community setting helps to brings ameneties to the local area.
T hanks to community development, the community can be self-sustained. The businesses set up in the offices or retail shops will share resources and thus lead to the existence of community-owned businesses.
With our guidance and comprehensive design, you can be assured that your development project will have a positive impact on the community.