The Role of a Commercial Architect
Posted by:
Admin
Tags:
Posted date:
16-11-2021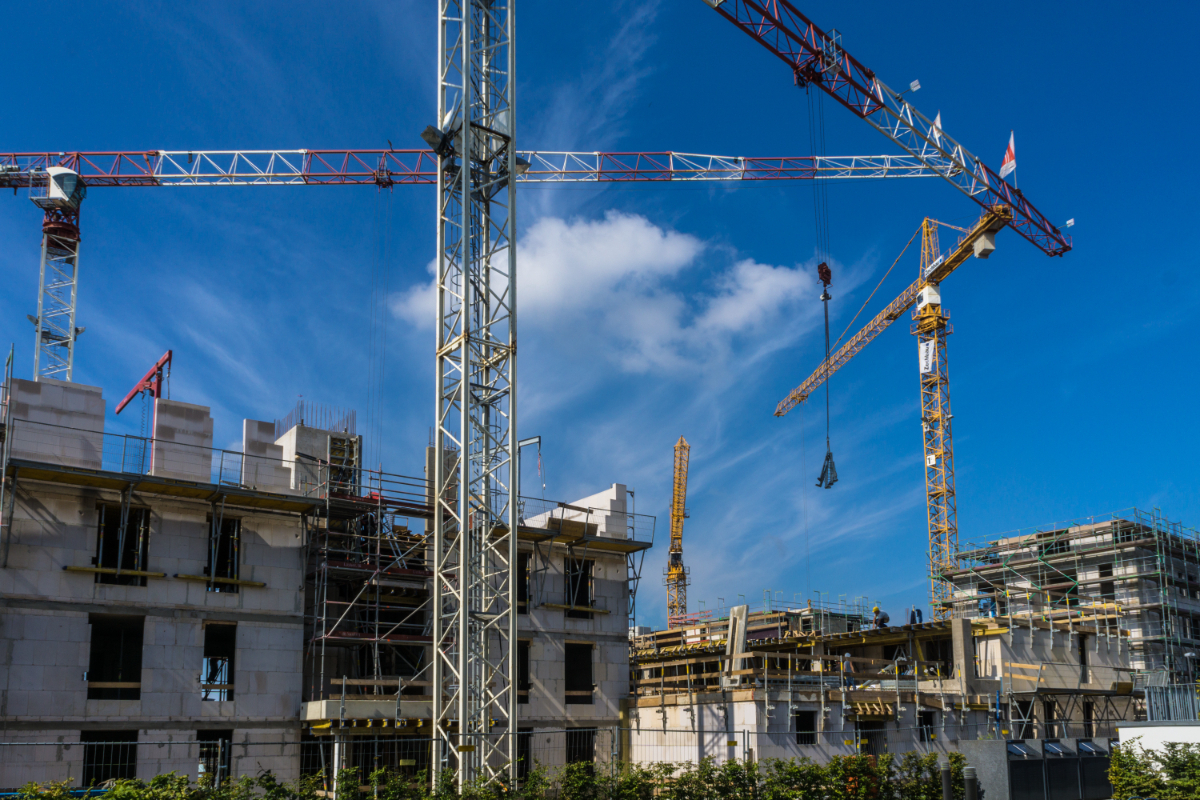 What is the role of a commercial architect? Find out more about the job description of a commercial architect and what to expect from them.
What Is a Commercial Architect?
Commercial architects may generally create designs for more commercial or tourist properties. They deepen their focus on design plans for structures that will be utilised by the public, such as libraries, retail stores, town halls, landmarks, museums, etc. For example, a residential architect may design apartments and townhouses; a commercial architect will develop on a larger scale for shopping malls.
Commercial architects must meet with a business or private client and determine the location spaces, needs, budget, and themes or preferences like any other in the field. At this stage, they will choose which materials to use, or the ones that suit the structure best, all ensuring each decision aligns with the individual budget.
What Is The Role Of A Commercial Architect?
Commercial architects draw-up numerous design plans for a wide range of commercial sites and buildings; for example, they specialise in retail outlets, shopping malls, offices, factories, hotels, leisure centres and gyms, hospitals, transport facilities and many more.
The commercial architect is not responsible for creating specifications or plans for homes or flat blocks; these jobs are left to the residential architects.
There are various types of architects working within the architecture industry, some are more general, and others slot themselves into specific fields and cater towards certain builds.
Coordinating With Clients
At the beginning of the building project, your architects will meet their business or private clients to chat about all the requirements and minor details. They'll work alongside them during the drawing process as they send back and forth the sketches they have made.
During this stage, the proposals from each side may consist of site reports, feasibility studies, and any necessary planning permission to the local authorities.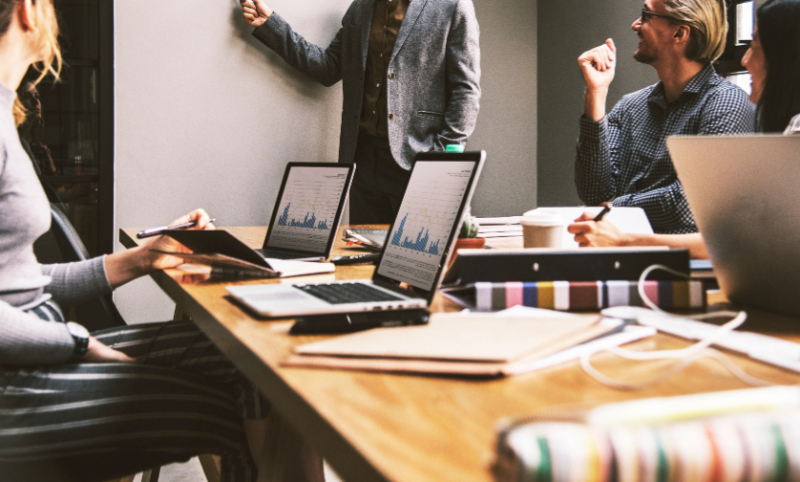 As your project moves through the design and construction stages, the commercial architect will continue to communicate with their clients and companies, providing them with the vital details and updates on the build, alongside any minor budget changes or adaptations to the schedule.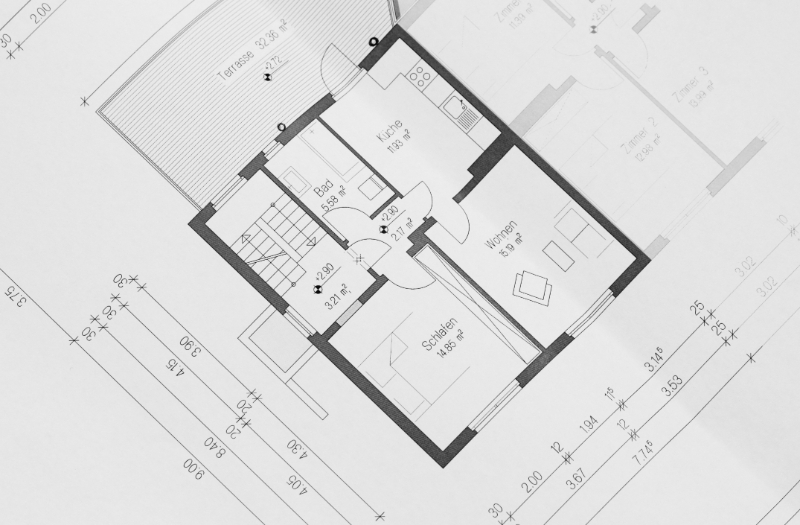 Carrying Out the Design Process
Commercial architect's can carry out various architecture design plans and developmental blueprints. They prepare scale models and drawing where required and input their ideas to their clients and specialists.
They work closely with the others on the team, including heating and ventilating engineers, electrical and plumbing engineers, structural engineers, and lighting and interior designers.
All design elements they assess or put forward must comply with fire, health and safety and community and environmental building regulations to protect workers, supervisors and bypassers.
Managing Architecture Projects
Your professional architects will offer the best advice to their clients regarding the contractors they negotiate all of their contracts with. As they manage the project, they will supervise the jobs at hand and coordinate them accordingly, setting and establishing high industry standards amongst your quality builders.
Above all, they will see that your employees are paid and ensure the commercial project is completed within due time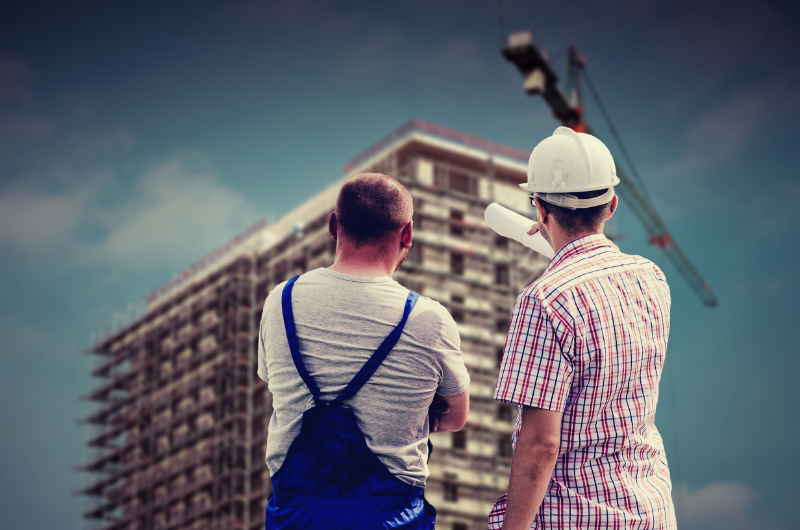 Job Description of a Commercial Architect
Commercial architects have a series of duties when it comes to the participation required in the building process. Initially, they want to determine the vital factors of the clients and customers they are consulting with, whether their budget, the style of the project site, or the design requirements they need to complete their line of work.
Once they have discussed the client's needs, they will draw up several blueprint drawings and design schemes drafts.
Then, they begin coordinating the entire commercial building project through their collaboration with various professionals on-site, including interior designers, landscape architects, engineers, and numerous construction contractors.
Licensed architects of this calibre will at some stage provide post-construction services for those on the current job. These include ensuring the final project build is inspected and tested and finally ensuring all workers involved have been efficiently paid.
All architects in the industry must, through some means, acquire licensure from their country or state's architectural registration board. Many registration boards that exist worldwide require you to have a professional degree in architecture, complete a form of professional practical training (internship or apprenticeship) and finally pass your licensing exam to gain your registration.
However, some countries requirements can vary slightly.
Commercial architects face a relatively similar work style to those that work as landscape architects, civil engineers and construction managers. Commercial architects meet with a company or private client, discuss their ideas and develop a series of design plans whilst staying on the budget.
Commercial architects will then have their structure design plans by construction managers to assess the safety and practicality of the drawings and ideas. During this phase, they will consult the local council or authorities about planning permission and permits and acquire the chosen location's zoning and building codes.
The construction manager's job is to ensure all projects that the commercial architect has informed from their plans are on schedule and go ahead smoothly. Commercial architects spend their time working closely with these managers.
They must ensure all their design plans make cohesive and practical sense. They supervise the contractors following the blueprint designs and utilising all the correct materials, whether specific metals, plastics, tiling, vinyl or woods.
Many budding or aspiring architects earn an accredited Bachelor degree in Architecture through the National Architectural Accrediting Board. These kinds of degrees are offered in numerous colleges and universities up and down the country for you to enrol on. Usually, they take at least five years to complete and are even suitable for students with no knowledge or education in the field whatsoever.
The curriculum of these degrees heavily focuses on theory and practical topics, for example, structural systems for different spaces, CAD (Computer-Aided Design), building design and many construction materials. Even those who have previously earned themselves an undergraduate degree on a different course or in an entirely opposing area can also enrol in a Master's degree architecture program.
Typically, many countries and states worldwide require their architects to search for and complete any practical training period, whether in a placement job during their studies at their schools or an apprentice or internship. In doing so, the students or apprentices can have acceptable and functional practice for the careers they want.
These programs they join must meet specific industry guidelines, also known as the IDP (Intern Development Program) created by NCARB, the National Council of Architectural Registration Boards. An apprenticeship can sometimes last up to three years, wherein the registered architects will supervise the student's work until they have completed exams or assessments that test what they have learned on the job.
The exam is referred to as the ARE, Architect Registration Examination. It will eventually lead to them becoming registered commercial architects unless they wish to delve into other forms or architecture topics such as Landscape, Urban, Industrial, etc.
It is a 7-part exam developed by NCARB; it entails graphic vignette questions and multiple-choice questions that are hyperfocused on schematic design, site planning and documents concerning construction.
To become eligible for licensure, candidates of the test must pass each of the seven sections involved. Architecture is a field that requires preciseness and safety; you must do many risk assessments, and all design plans made must be accurately detailed and prove to be robust and sustainable.
Therefore, it is so essential to give the subject your full attention ready for the final exams. It is the only route to becoming a registered architect working at top-quality architecture firms, so all candidates must be prepared and passionate about acquiring the necessary skills.
---
Are you looking for an commercial architects in Sussex, Kent, Surrey and London? For architect services in West Sussex and the surrounding areas, follow the links below.